About Us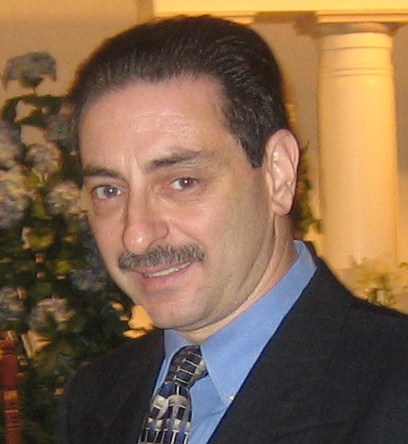 Joseph R. Ambroso, CPA has over twenty-six years of accounting, financial management and human resources experience acquired in the public accounting, brokerage and executive search industries.
Joe began his career with Albrecht Viggiano Zureck & Co., a regional CPA firm based in Suffolk County, New York, where he attained the level of Assistant Audit Manager within a three-year period.  To continue his rapid professional development, Joe moved to Ernst & Young LLP, a "Big 4" public accounting firm, where he was responsible for servicing Fortune and INC 500 client companies, prominent international law firms and emerging growth entities.  After rising to the level of Supervisor, Joe left Ernst & Young to join Earley Kielty & Associates, a Top 50 executive search firm based in Manhattan. After one year as an Associate, Joe was promoted to Director of Operations. During his six years with Earley Kielty, Joe gained an excellent reputation for providing quality executive search, recruitment, human resource and financial consulting services to clients in diverse industries.
In 1988, Joe left Earley Kielty to become a Principal at Salvatore Albanese & Co., a small quality public accounting practice based in New York City.  In this capacity he further developed his expertise in serving the brokerage, investment partnership, asset management and real estate industries as well as a large private foundation and several not-for-profit entities. In addition to client development and service, Joe was responsible for the firm's quality control function and successfully guided the firm through two Peer Review Audits.
In 1993, with a strong desire to provide better service to his own client base, Joe left Salvatore Albanese & Co. and formed his own financial consulting firm which provides accounting, tax, financial, and human resources consulting services to a diverse client base.
Joe has a BS in Accounting (Summa Cum Laude – 1978) from New York Institute of Technology, Old Westbury.  He is a Certified Public Accountant  and also a CGMA (Chartered Global Management Accountant in the state of New York and is a member of the New York State Society of CPA's and the American Institute of CPA's. In addition, Joe holds several FINRA (formerly N.A.S.D.) licenses and has served as the Treasurer and Board Member of Oceanwoods Homeowners Association (a 100 unit condominium complex located in Staten Island, NY) for over twenty-five years, and as Treasurer and Board Member of The Lodges at Cresthaven (a time-share community located in Lake George, NY) for thirteen years.  He is actively involved within his church community and has volunteered as a coach for several organized youth sports organizations within his community.